Howdy doody. I am just enjoying a cappucino and a chocolate muffin here, nyomp nyomp slurp…I would follow up it with a nutritious apple if I had one, but instead here are some other apples that I found on DaWanda! 
another super realistic creation here;
Fabric covered buttons by Beadsandmore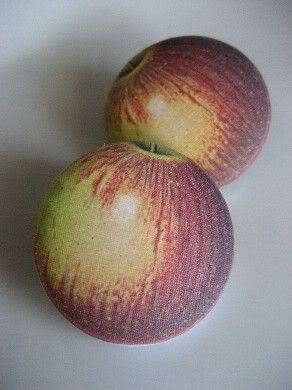 I've Been Thinking About You Since Tuesday Digital Print by birdie1973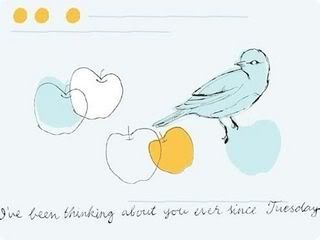 Pony Postcard (avec une apple…reprazent) by Enna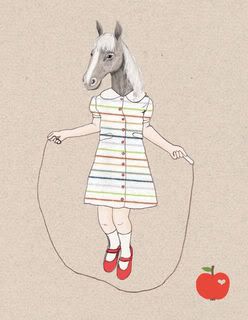 Get the rest of your daily nutritional apple requirements HERE!
We have a new community page dedicated to DaWanda members set up by the Sarastexturecrafts on Indie Public. Sara says, "It's a group of Indie artists and crafters just like us, who have formed a social network where they can seek advice, promote their work and generally network."
Here is a link to the page which Sara set up, so you can join in and take part in the DaWanda community on Indie Public!
And now for the science bit:
We fixed the calender in your Note to Buyers section of your shop profile. Check it out and fill it in if you are going away! [click My DaWanda, My Shop, Edit My Shop].
See you back at DaWanda!